SLEEGERS Designs, Manufactures and Distributes Pressure Vessel Solutions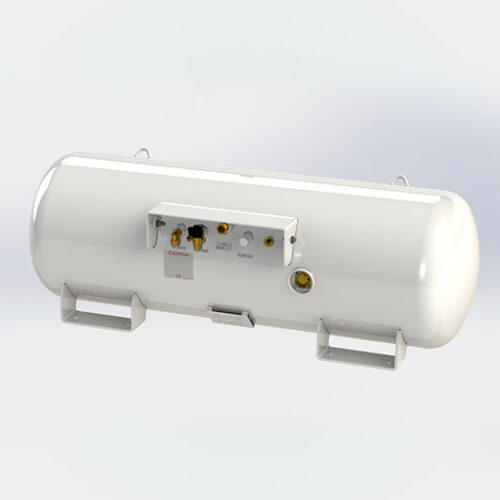 ASME Engine Fuel Tanks
SLEEGERS supplies propane motor fuel tanks that meet the highest technical and quality standards.
SLEEGERS is North America's leading manufacturer of propane motor fuel tanks for propane-powered vehicles. SLEEGERS is a strategic partner to original equipment manufacturers (OEM) of propane-powered engine applications meeting their demands for the highest in technical capability and quality standards.
SLEEGERS tanks are built to the ASME code and meet the applicable regulatory requirements such as NFPA 58, CSA B149.5, CSA B51, Railroad Commission of Texas, and Title 13 of California.
Our world today presents us with many concerns:
– Greenhouse gas emissions and climate change
– Future cost of energy
– Air quality in our cities
– Energy supply security
The solution:
There is no single answer and the best solution will be multi-faceted. One solution is the use of propane as a transportation fuel. Propane offers the lowest overall cost and emissions.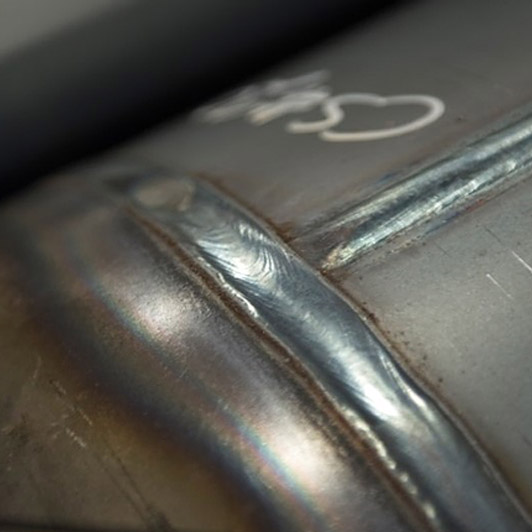 Tank in Production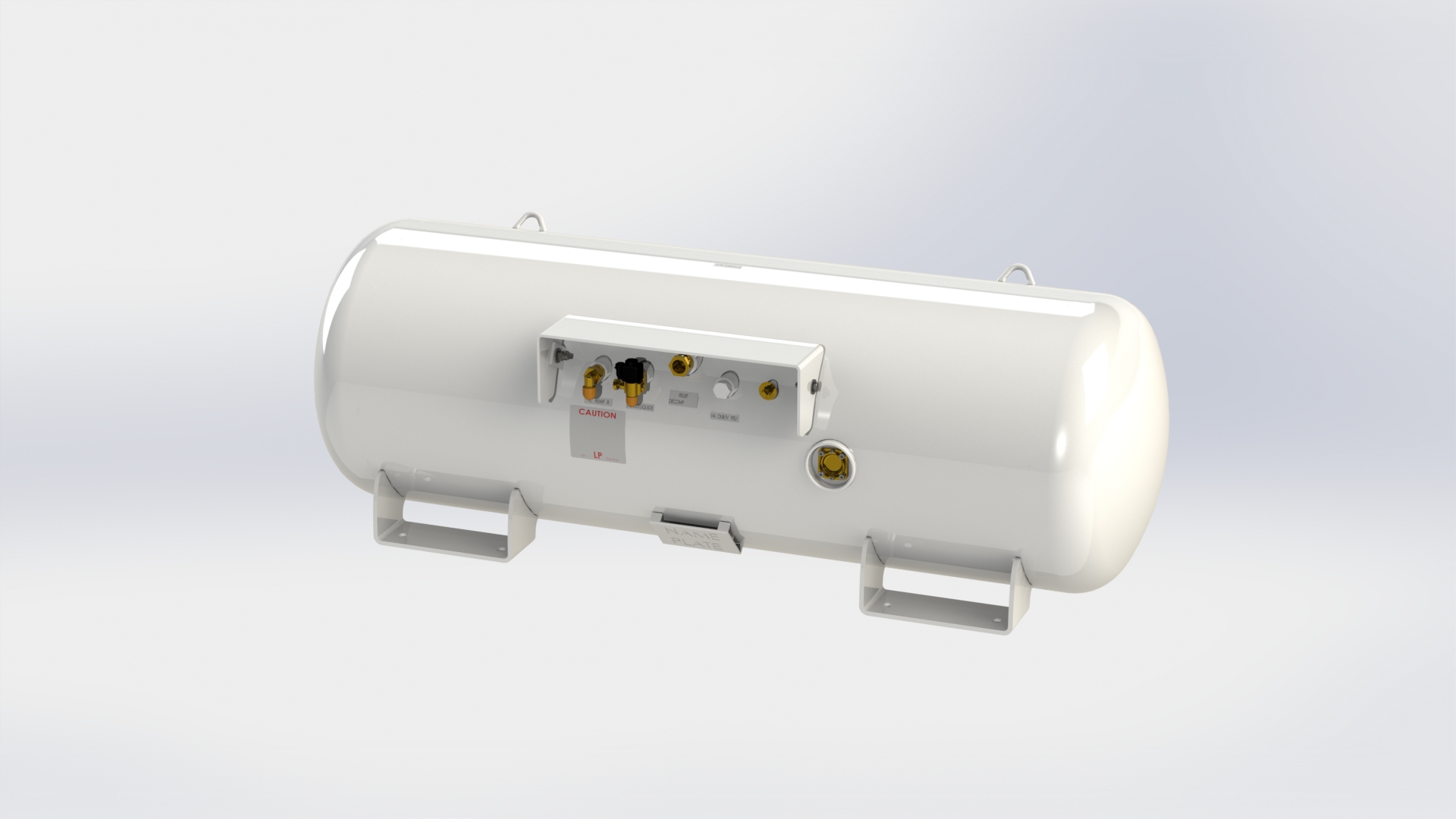 Single Tank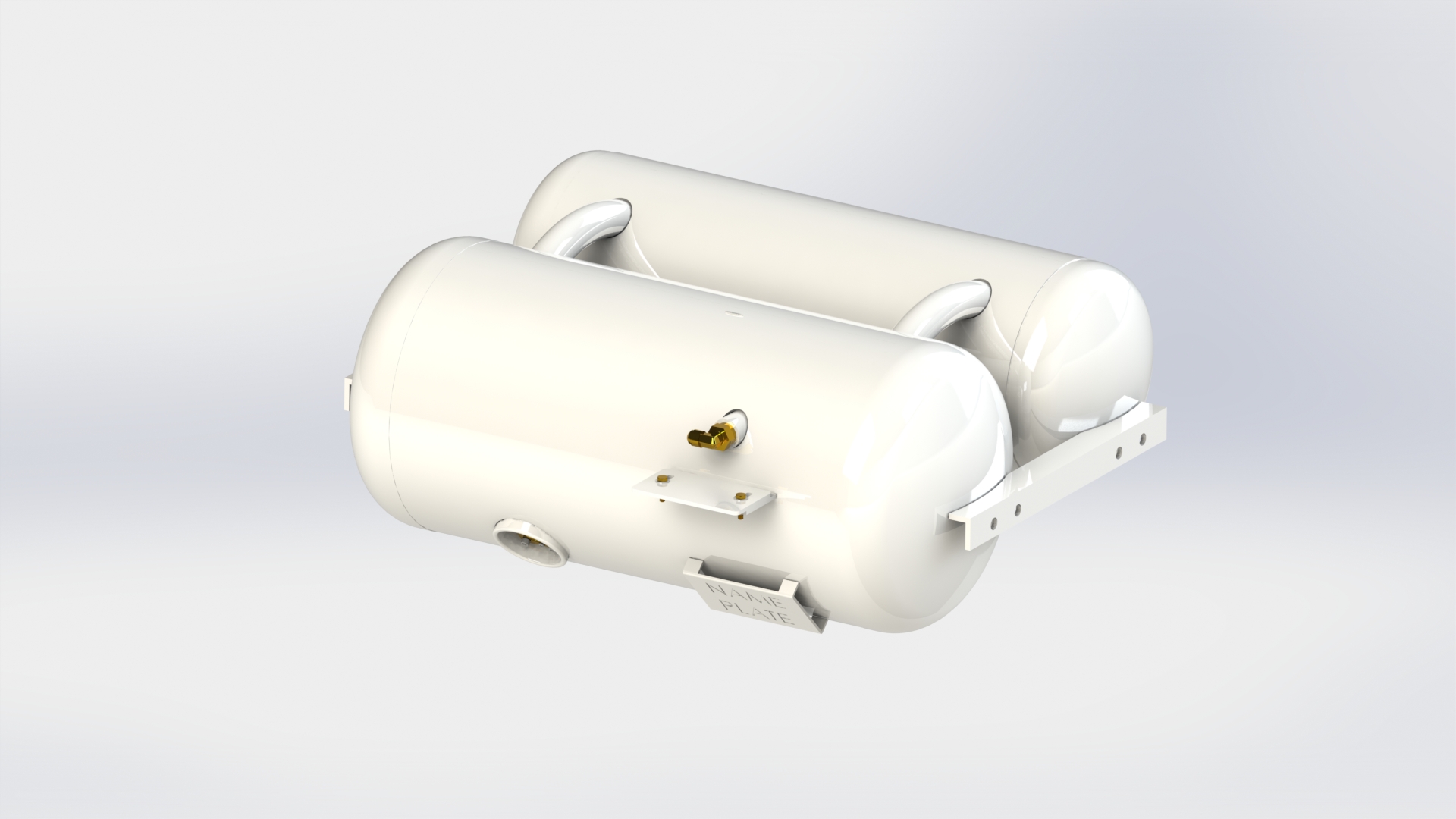 Manifold Tank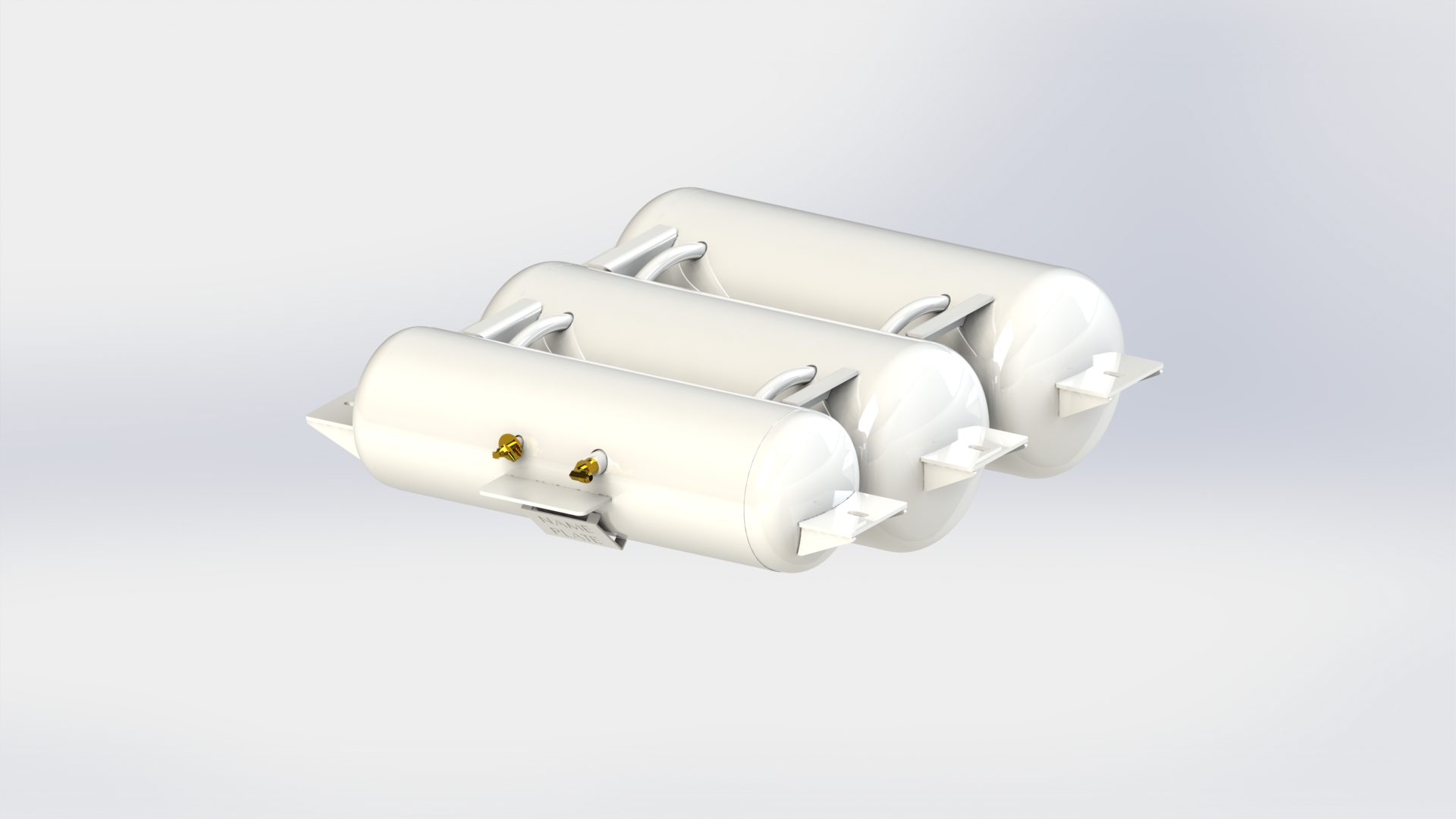 Triple Manifold Tank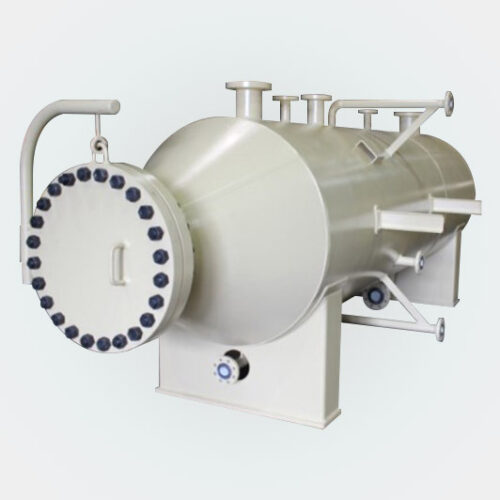 Custom Pressure Vessels
SLEEGERS specializes in the fabrication of smaller diameter pressure vessels for a variety of applications including filtration vessels and air receivers. SLEEGERS operates an ASME certified facility and has engineering, design and fabrication capabilities to manufacture a wide variety of pressure vessels to customer specifications and needs.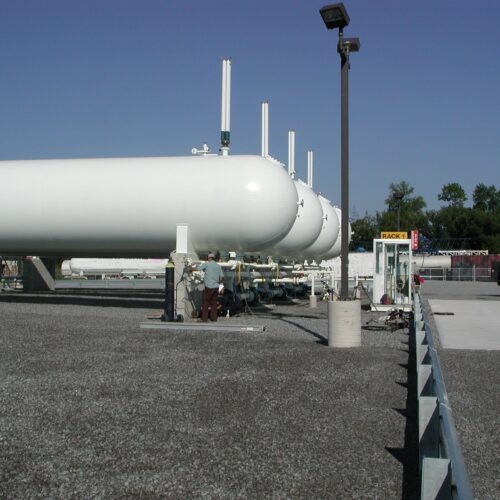 Propane Engineering
SLEEGERS provides engineering services to primarily the propane industry for the planning, design, engineering, permitting, installation and maintenance of propane terminals and bulk plants, consumer and grid distribution systems, dispensers, and cylinder fill or exchange locations. With extensive experience, technical expertise and qualifications in pressure equipment and propane facilities in Canada, the United States and the Caribbean, SLEEGERS is able to offer a complete turnkey service from site selection and planning, permitting and installation, project and construction management to final start-up and commissioning of the system. The company is well versed in working with local and provincial/state authorities for permits and approvals including Risk and Safety Management Plans (RSMPs). SLEEGERS also provides ongoing compliance services to ensure propane operations meet or exceed regulatory requirements.
SLEEGERS provides Canada-wide Canadian registration number (CRN) registration services for pressure equipment.
All engineering and design is performed using the latest technology such as AutoCad, SolidWorks or PV Elite. SLEEGERS is very conversant with and involved in the development of national codes and standards including CSA B149.1/B149.2, CSA B51, and is knowledgeable in ASME B31, ASME Section VIII, NFPA 54/58 and state/provincial codes.
SLEEGERS has a number of licensed professional engineers on staff, holds a Certificate of Authorization from the Professional Engineers Ontario (PEO) and the Association of Professional Engineers and Geoscientists of Saskatchewan (APEGS), and a Permit to Practice from the Association of Professional Engineers and Geoscientists of the Province of British Columbia.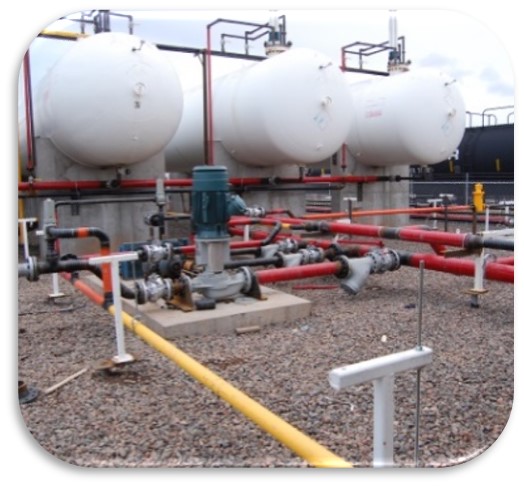 Terminal Project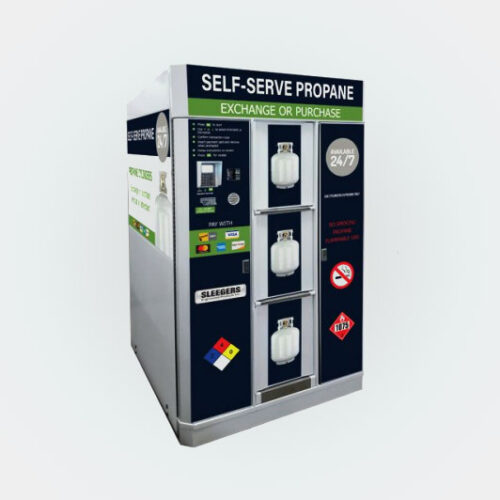 Self-Service Kiosks
Propane Cylinder Exchange 7 Days a Week, 24 Hours a Day
The SLEEGERS Automated Propane Cylinder Exchange Kiosk allows customers to purchase or exchange propane cylinders 24 hours a day, 7 days a week without the need for an attendant.
The kiosk is equipped with a PCI compliant payment terminal that enables the customer to pay for the transaction using any major credit card or debit card. A cellular modem is installed to establish a connection to a web portal for real-time status monitoring.
Key Features
– Each kiosk can store up to 24 propane cylinders
– Requires less than a 5 ft. by 5 ft. footprint to install and plugs into a standard outlet
– Transaction time as low as one minute
– Full remote management via web portal including inventory monitoring, issue alerts, transaction reporting, promotional opportunities, and remote software updates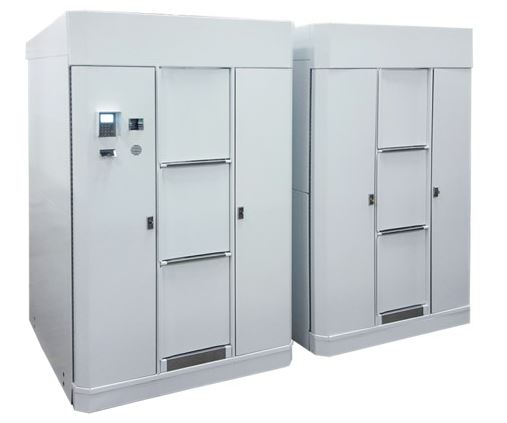 Kiosk without Branding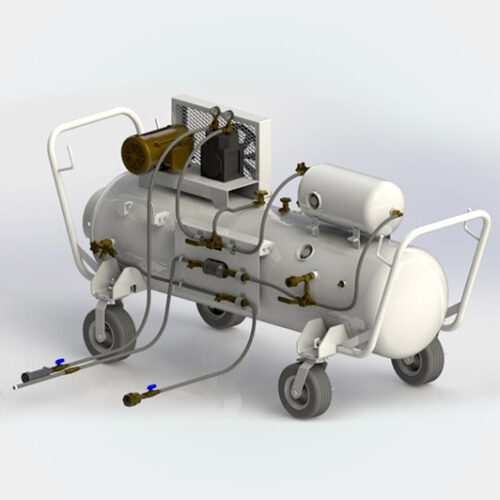 Service Equipment
SLEEGERS leverages its deep industry specific knowledge to design and manufacture specialized propane tank evacuation systems to support the maintenance requirements of fleets utilizing propane as a motor fuel.
5 horsepower 60 gallon
Air Compressors
Merging over 30 years of air compressor design and manufacturing with our extensive capabilities in the design and fabrication of ASME pressure vessels, SLEEGERS offers a variety of reciprocating single-stage and two-stage air compressors to private brand customers, complete with parts desk services, technical support and warranty management if desired.
All air compressors have the following standard features:
– 1 year warranty on compressor, motor, switches, tank and all originally installed components.
– 208/230V single phase industrial grade motor (460V and three phase also available).
– Quiet, fan cooled, two cylinder, cast iron reciprocating compressor.
– Powder coated, corrosion resistant, high gloss finish on tank and related components.
– Completely enclosed belt guard.
– Air receiver built to ASME code.
– Splash lubrication.
– Comes with operating and maintenance manual.
– Manual tank drain.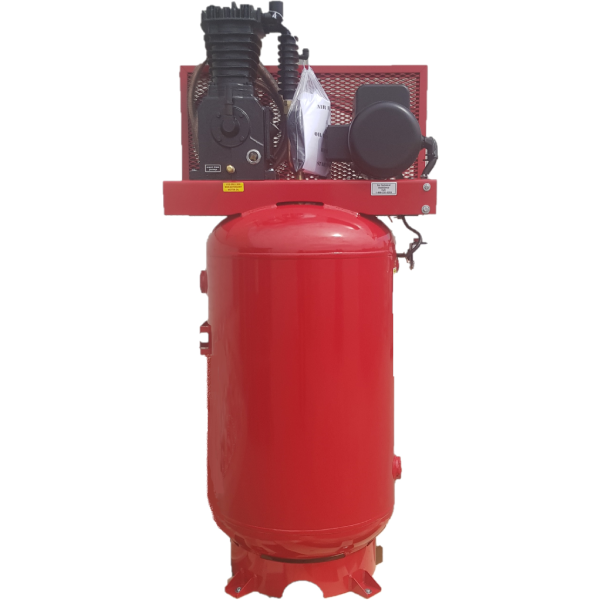 7 horsepower 80 gallon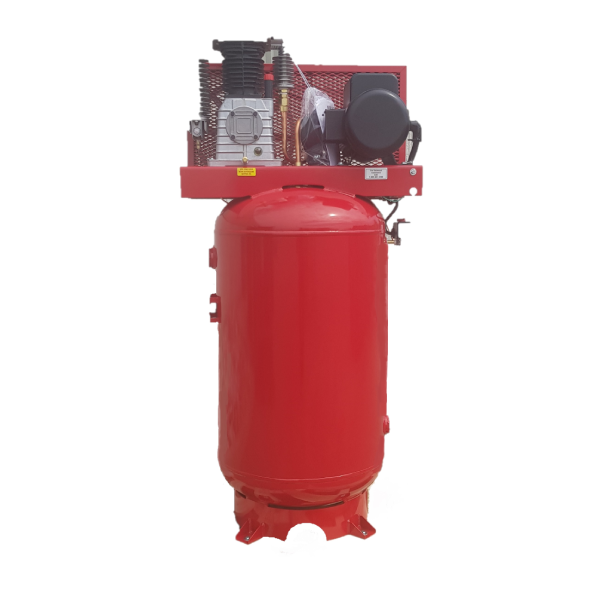 8 Horsepower 80 gallon