An Employer of Choice for Employees of Choice
At SLEEGERS, we value long-term employment relationships
Our culture is deeply supportive and rich with opportunity for personal growth and career advancement. We encourage all of our employees to reach their full potential through professional development, continuing education, training, and support. Joining our team is an opportunity to take on challenging projects and make meaningful contributions at every stage of your career.
Hourly Careers
Inclusivity
Our teams reflect the rich diversity of our world, with equitable access to opportunity for all.
Everyone is welcome.
Safety Workwear
We care about our people and continuously strive for safety excellence. We offer:
High Quality, Auto Darkening Weld Helmets with Powered Air Purifying Respirators (PAPR). These helmets protect our welders from UV exposure to their face and eyes while also ensuring respiratory protection against particulates and weld emissions. During the summer, this battery powered PAPR unit also creates an inherent cooling effect on our workers.
Full body, air-cooled suits for powder coating. These ventilated protective suits integrate respiratory protection and safety clothing to offer high-level protection and comfort for our powder coaters and powder coat support employees. Equipped with advanced filtration and monitoring system.
An extensive hearing conservation program which offers custom hearing protection fitted to each employee. Company issued custom-made earpieces that are designed based on the exact contour of your ears to ensure they fit right and provide maximum noise reduction rating.
Additional safety eyeglass benefits over and above company benefit plan.
An annual work boot allowance keeps your feet healthy and safe, with unique CSA requirements for the different types of work.
Auto Darkening Weld Helmets
Work boots that meet CSA Requirements
Custom Hearing Protection
Safety Equipment
We care about our people and continuously strive for safety excellence.
We propagate a proactive safety culture, addressing concerns and matters before they become harmful to people or processes.
We employ a full-time Health and Safety Leader whose primary mandate under our Company's Internal Responsibility System (IRS) is to develop and continually improve the use and adoption of our health and safety programs at SLEEGERS. Each day we raise the bar and challenge ourselves to find new and proactive ways to continuously implement proactive health and safety measures in our workplace.
We have an advanced, 40 foot-candle LED lighting system which reduces eye strain. The similarity to daylight improves mood, wellbeing and employee alertness.
Each workstation is equipped with a dedicated overhead crane bridge and pneumatic hoist reducing worker strain when lifting.
Windows and skylights throughout our entire facility bring in natural daylight for our workers.
Our advanced air makeup system provides fresh, consistent indoor air quality at a level that far exceeds legislated requirements. Process heat and any natural emissions are expelled from the building and not recirculated.
Six, 20-foot High Volume, Low Speed (HVLS) ceiling fans provide excellent air circulation without sound pollution. In the summertime, this constant airflow replicates a natural breeze creating the benefit of evaporative cooling making our employees cool down much quicker. These large fans minimize airborne dust, fumes, and odors due to the lower velocity air flow and the air movement helps balance the temperature in both warm and cool months.
4 Air Filter boxes further improve air quality by scrubbing 4-million cubic feet of indoor air per hour through MERV 13 filters that capture ultra-fine particulate as small as 0.3 microns in size.
High Volume Low Speed Ceiling Fans
LED Lighting and Overhead Cranes
Health Benefits
Our comprehensive benefit plan includes:
Employee benefit plan premiums paid 100% by the company
Prescription coverage
Dental Coverage
Vision care
Medical supplies (orthotics, orthopaedic shoes, braces, surgical stockings, CPAP purchases, TENS machine, Hearing aids, Wheelchair, wigs
Emergency Travel Assistance
Enhanced coverage: Physiotherapy, Acupuncture, Osteopath, Naturopath, Podiatrist, Chiropractor, Psychologist, Speech therapist, Dietician, Massage therapy
Employee family assistance program: Homewood Health
Freestyle libre monitor for Type 1 and Type II diabetes
We Offer Even More...
An Education Reimbursement program
Uniforms & Uniform cleaning service
Personal Lockers & Individual Tool lockers
An employee referral program
An RRSP contribution matching program
We celebrate our team with:
Events such as pizza days, catered lunches, ice cream days, and holiday parties
Regular employee communication sessions to celebrate the team's successes and provide an outlook for the business
Season tickets to the London Knights, raffled off to our employees for every regular season and playoff home game
Our Guiding Principles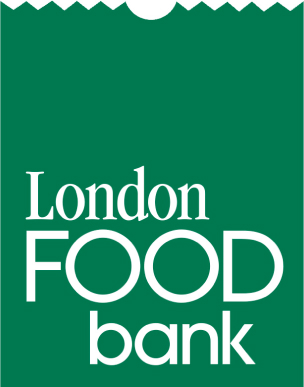 Giving Back
SLEEGERS Believes in Building Relationships and Giving Back
Thinking about the future and building relationships are integral to the SLEEGERS culture and we are committed to corporate social responsibility. By reaching out to community partners, SLEEGERS helps improve the lives of those who live in the communities we serve.